Christiane Peschek, 13 Kinder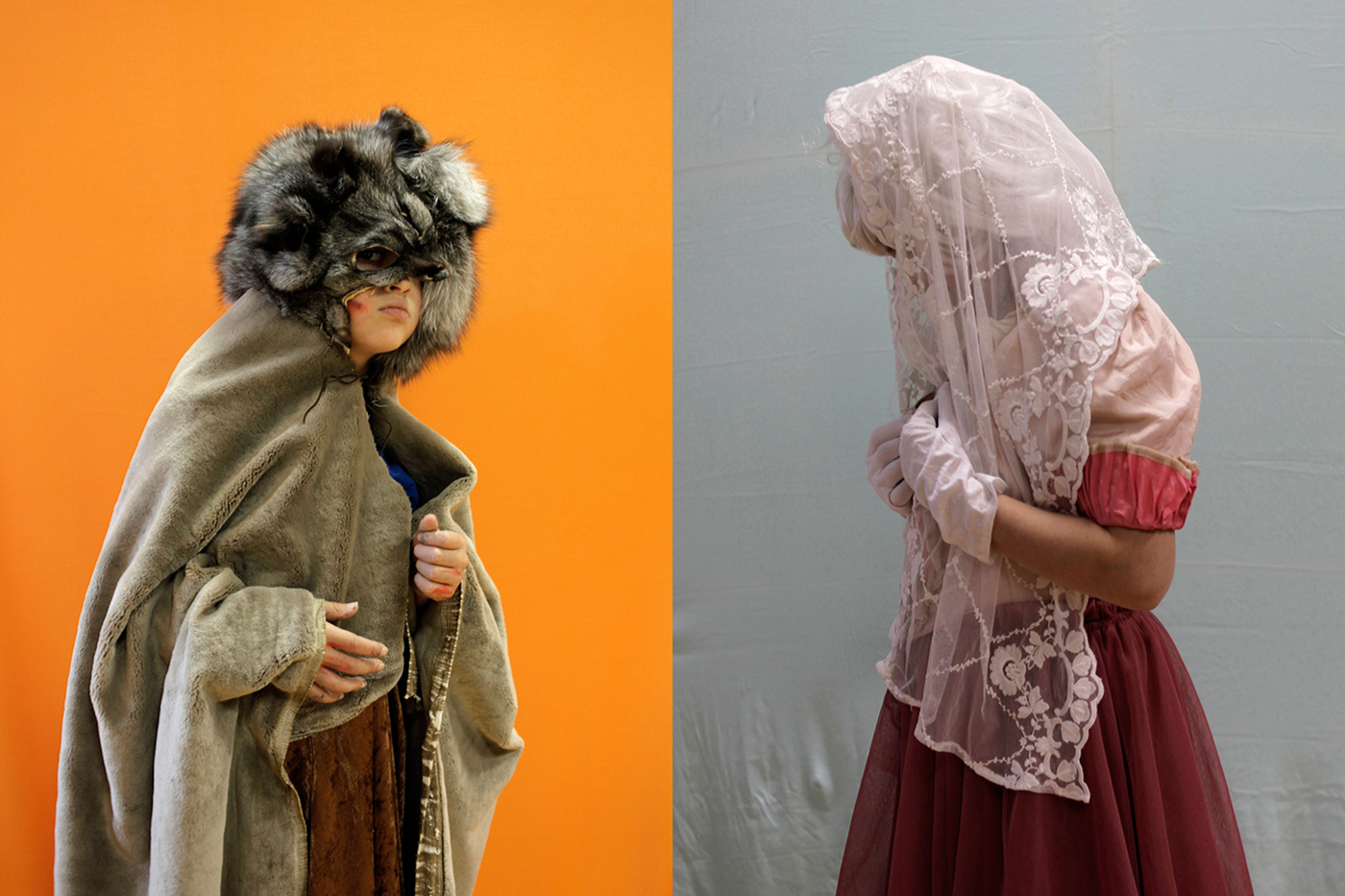 Category:
The Copper House Gallery
About
Christiane Peschek's work was selected by an international jury of 17 reviewers as the winner of the Portfolio Award at PhotoIreland Festival 2014. 13 Kinder explores the captivating process of self projection as seen through the eyes of German and Austrian children, aged between 4 to 10. Christiane Peschek worked with these children for several months, using the question "How do you want to be when you can become whatever is in your mind?" as a starting point.
Their responses were represented through visual language, breaking the restraints of the written word, to better realise a child's view of the world and their position within it. 13 Kinder explores the link between the memory and legacy of the past, the interpretation of the present and the possibility and desire for the future.
About Christiane Peschek
Born in Salzburg in 1984, Christiane Peschek is based in Vienna. After graduating from the Academy of Fine Arts Vienna, she was awarded the START Stipendium for Artistic Photography by the Austrian Government. Her work has been shortlisted for the Lugano Photo Days Festival, Chimera Art Award and Emergentes DST International Photography Award and exhibited internationally at Galerie Fotohof, Museum of Applied Arts, Vienna, Centre d'Art Santa Mònica, and more recently at the Triennial of Photography Hamburg.


With special thanks to The Copper House Gallery, and to the Austrian Embassy in Dublin.