The Summer Campus 2015
A space to converse, reflect and create.

TALKS
D-Light Studios, 46 North Great Clarence Street, Dublin 1
Sat 4 Jul/11am-2pm
• 11am – Stacey Baker on Photography and working for The New York Times Magazine.
• 11.45am – The industrious Photobook: from zero to hero. Dieter Neubert (Fotobook Kassel ), Heidi Romano (Photobook Melbourne), Beate Cegielska & Moritz Neumüller (Photobook Week Aarhus), joined by photographer Jan McCullough, winner of the Fotobook Kassel Dummy Award 2015.
• 12.30pm – Katrin Koenning, introducing her work Fieber, on show at The LAB.
• 1pm – Claire Monneraye on contemporary Australian Photography and the Australian Centre for Photography.
All talks are free and there is no need to book a space, just come along.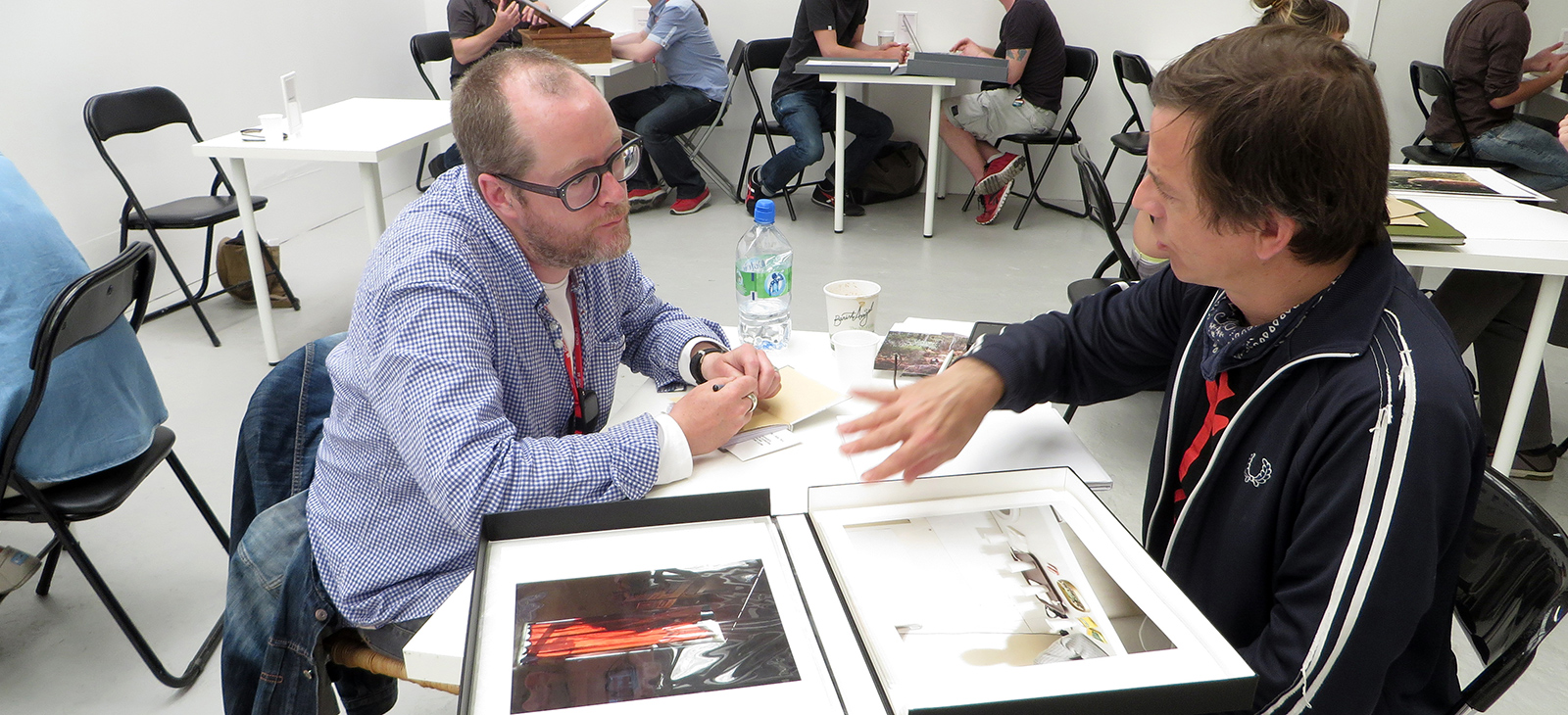 Portfolio 15, International Portfolio Reviews – Dublin
The LAB, Foley Street, Dublin 1
Fri 3 Jul/10am-5pm
PhotoIreland Festival's portfolio review weekend will take place the 3rd of July 2015 in Dublin city, representing a unique opportunity for emerging artists worldwide to highlight new photographic projects and meet with international professionals to further their careers. The winner of the portfolio reviews weekend will be offered a solo exhibition next year, during PhotoIreland Festival 2016. Make sure you read the guidelines, and submit your work by using the form – see below.
The international portfolio reviewers this year are:
Beate Cegielska, Director, Galleri Image, Aarhus, Denmark.
Chiara Capodici and Fiorenza Pinna, 3/3, on behalf of Fotoleggendo, Rome, Italy.
Claire Monneraye, Curator, Australian Centre for Photography, Sydney, Australia.
Dieter Neubert, Director, Fotobook Festival, Kassel, Germany.
Erik Vroons, Chief Editor, GUP Magazine, Amsterdam, Netherlands.
Hannah Watson, Director, TJ Boulting gallery & Trolley Books, London, UK.
Heidi Romano, Director Photobook Melbourne, Editor UYW, Melbourne, Australia.
Malcolm Dickson, Director, Street Level Photoworks, Glasgow, UK.
Manik Katyal, Founder & Editor-in-Chief, Emaho Magazine, New Delhi, India.
Moritz Neumüller, Chair of the Board & Curatorial Advisor, PhotoIreland.
Stacey Baker, Photo Editor, The New York Times Magazine, NY, USA.
Participants:
Aisling McCoy, Anna Katharina Zeitler, Aoife Shanahan, Bogdan Andrei Bordeianu, Brian Paul Cregan, Cait Fahey, Chankyu Kim, Charles-Frederick Oullet, Conor McMahon, Dara McGrath, David Greene, Diarmait Grogan, Diego Saldiva, Eamonn Farrell, Eric van Kamnen, Ethna O'Regan, Frank Brennan, Hyungsik Kim, Jaeyeon Kim, Jamin Keogh, Kelsey Lennon, Kymberly Dunne-Fleming, Laura-Jean Byrne, Martina Juliana Gascon Byrne, Natalia Marzec, Paulo Martins, Peter Evers, Rachael McArthur, Robert Ellis, Sarah Flynn, Seamus Travers, Sean Breithaupt, Taejoong Kim, Taejun Yoon, Tina Caffrey, Violeta Ariaga Sanchez, Virginia Rota, Youngdun Jung.