Michèle Yves Pauty, When In Mallorca, Pick Up a Lemon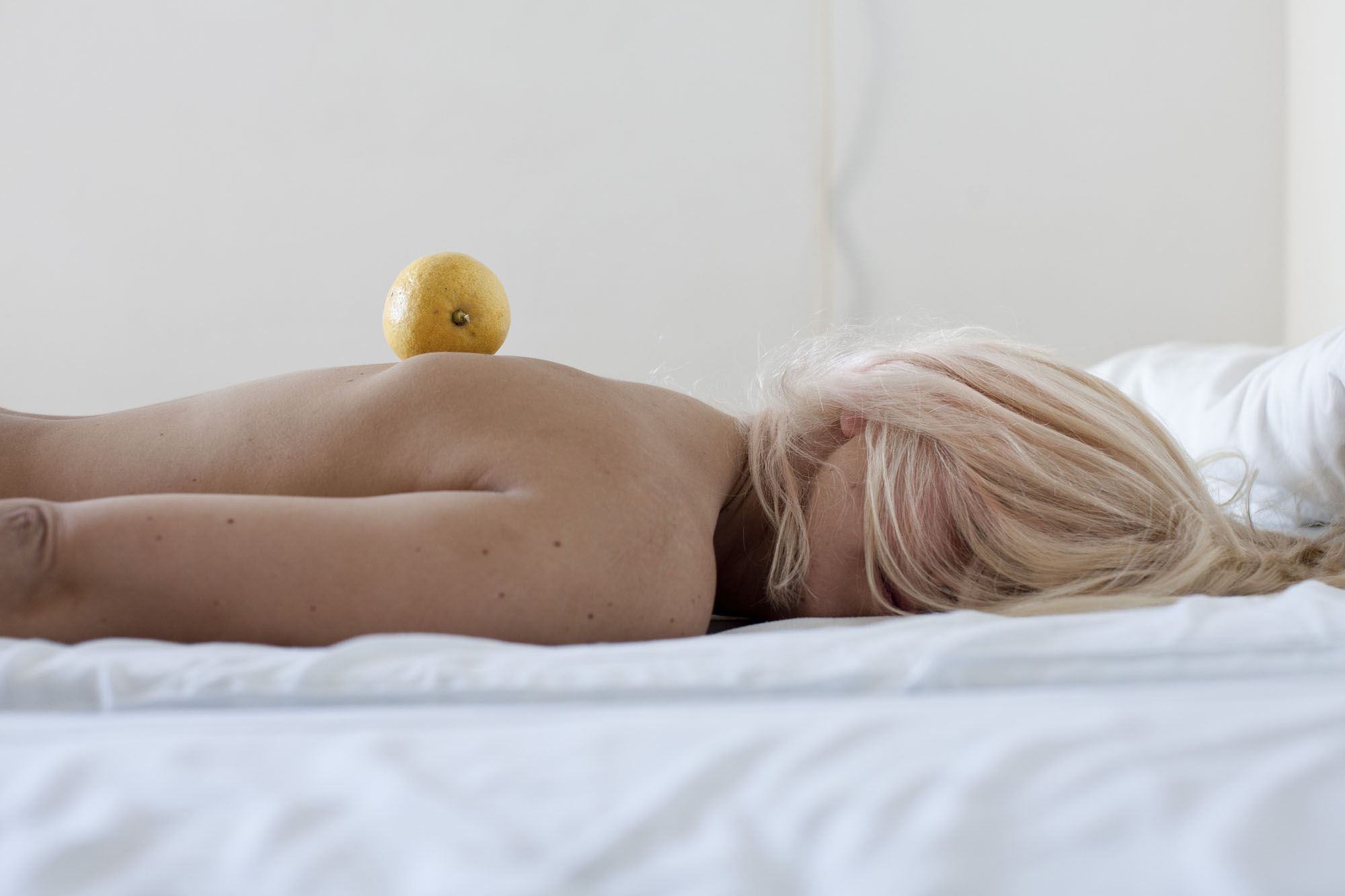 About
My body as a room of one's own, where you only have to suffice for yourself, your own standards of beauty and aesthetics. But how far can you go? Where do you have to stop, since all beauty images you have seen in your entire life have been imprinted in your head and define the pattern of your thinking and perception of how your body should look like.
How to break with the tradition of sexual expectations combined with a naked body?
And still, should not your own body at least be a playground for you, enabling fun and lightness of your life? At what point, after growing up, did this simple kind of joy leave you?

About Michèle Yves Pauty
Michèle Yves Pauty was born and raised in Innsbruck, Tyrol, where she also finished high school. She soon moved to Berlin to pick up on work experience on the theatre and in various fields of arts, exploring her deep passion for the still image.
Back in Vienna she attended the Applied College for Photography and Audiovisual Media, also known as 'Die Graphische'. Since her graduation Michèle has been working as a portrait photographer in Vienna.

Michèle's work circles around the everyday life from a perspective of a young urban woman – reflecting creative moments that are all around us, everyday, every time. Humans are the main point of interest – she approaches them with new techniques and ways to transport her view.