Talia Moscovitz, Groundless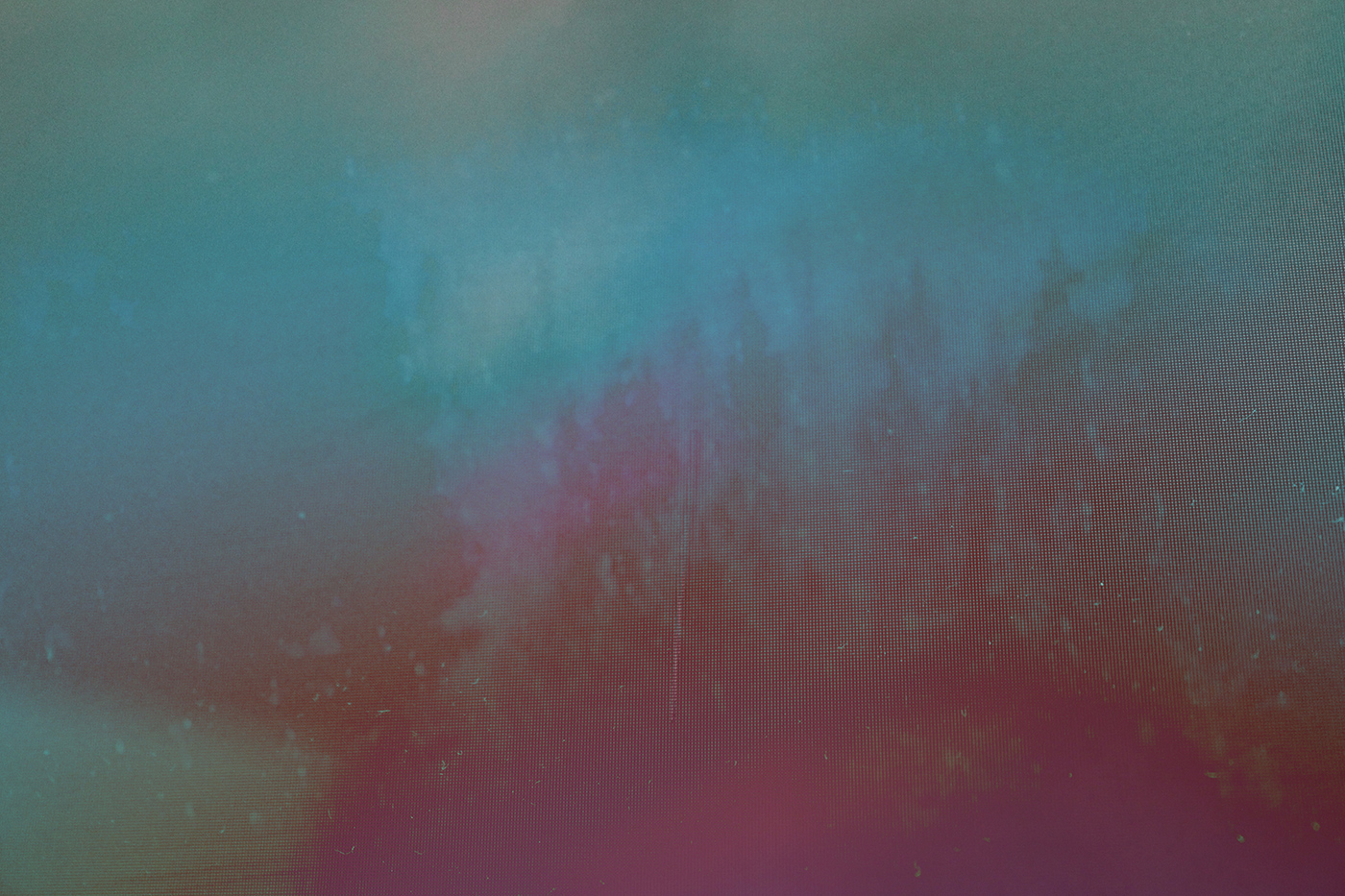 About
A pop-up exhibition designed and curated specifically for the 2015 Photo Ireland Open Programme, Groundless brings together three individual lens-based projects that explore disequilibrium in the relationship between the viewer and the screen. Each of the exhibited projects offers a distinct avenue of enquiry into how our conceptual awareness and our physical experiences of images is transformed by the process digitalization.

Vertigo, Talia Moscovitz, Artist
Vertigo is a video piece that explores the link between the 'vertigo', the balance disorder which is experienced as a disequilibrium and distrust of visual perception, and the fluctuations in visual paradigms we experience in the act of scrolling and navigating through screens.

Warped, Talia Moscovitz, Artist
A collection of scanned color slides taken by the artist's parents in the 1970s. The slides have badly deteriorated due to mold damage – neglected victims of a flood in the family garage. The photographs appear as if they have been recalled from the recesses of memory from behind closed eyes, recordings of the scorched, fading burns of visual memory. Warped exposes the process of symbolic transformation at play when an photographic object, made unique by physical 'damage' to the image surface,
is 'preserved' through digital scanning re-presented in the form of its own allegory.

Second Window, Fiona Cashell, Artist
Cashell's work references an awareness of the screen as a distribution mechanism implicit yet unseen in everyday visual communication. Cropping images at uncomfortable junctures, the angular overlapping of organic and formal elements visually articulates the subconscious experience of viewing images through multiple screens, virtual windows and via software platforms.

About Talia Moscovitz
Originally from Atlanta, GA, Talia Moscovitz's curatorial and art practices explore the kinetic exchange between personal experiences and the cultural consciousness in photography, through lens-based media installations, documentary photographic production and collaborative exchange.

After completing a BA degree in Art and International Affairs at Northeastern University in 2007, she moved to Dublin to work at the Irish Gallery of Photography. The rich photographic community in Ireland helped deepen her work in conceptual scope. Gaining a MFA degree at the Edinburgh College of Art, at the University of Edinburgh in 2012, Moscovitz developed her photographic practice into a viable avenue of visual research, investigating the photographic document in relation to fragmented time, personal intimacy, and construction of identity in contemporary culture.

Talia Moscovitz has exhibited as a curator and photographer in Dublin, Edinburgh, and Glasgow and worked professionally for the Institute of Contemporary Art, London; the British Film Institute's London Film Festival; the Frieze London / New York art fairs, among other prominent galleries and arts organizations.